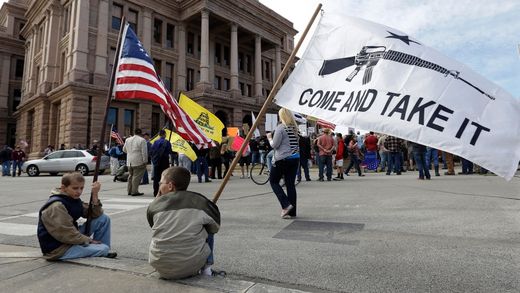 In this second SOTT Talk Radio show on January 27th 2013, I discussed with co-host Joe Quinn and special guest Jason Martin the recent furor over proposed US government gun control legislation in the wake of the Sandy Hook massacre, and the implications for Americans' right to bear arms. Many 2nd Amendment advocates insist that a 'well-armed citizenry' is the last defense against tyrannical government, but are 80 million armed Americans really the solution to the problems of a corrupt government? An armed populace has not hindered the destruction of other civil liberties in the US to date, so is it a question of the curtailment of gun rights opening the way to tyrannical government, or is tyrannical government already here?
Also discussed were the root causes of the culture of violence in the USA, the history that gave rise to the US constitution and the Bill of Rights, citizens' justified fears that they cannot rely on the corrupt authorities to protect them and what kind of a revolution it would take for people to achieve real justice.
We'll be on air every Sunday from 7-9pm UTC. That's 11am-1pm PST, 2-4pm EST, and 8-10pm CET. Callers welcome!